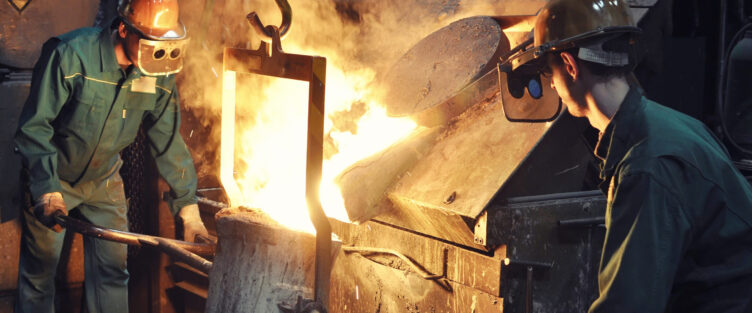 The steel and foundry industry has been a major contributor to global manufacturing, producing a hugely vast range of materials, appliances and products. It's an enormous industry, and crucial for meeting the intense production demands that exist in the current climate. Industrial furnaces, whether electric arc or coreless induction, reach extremely high temperatures in order to melt down the metals. Steel casting uses moulds to shape and form molten metal into pipes and tube fittings, automotive parts and machinery components.
In 2020, the revenue generated in the iron and steel casting industry was in excess of USD 145 billion. Moreover, even with the detrimental effects of COVID-19, there is still an estimated compound annual growth rate of over 5.4% from 2021 to 2027. In Europe, the CAEF, or The European Foundry Association, is responsible for the overall production of metal castings. Founded in 1953, the CAEF is now an alliance of 23 national foundry associations from 22 European countries. European production accounted for 16.8 million tonnes of the 112.7 million tonnes of castings produced globally. 
When discussing furnace safety, this just doesn't just refer to the health and safety of staff working with them, but also an induction furnace's operational capabilities as well. These large, expensive pieces of equipment are required on a daily basis working at maximum efficiency and capacity. With the steel and foundry industry being so demanding, it's crucial to ensure that they operate consistently and avoid breakdowns. Here we'll discuss the benefits of mica insulation for furnace safety.